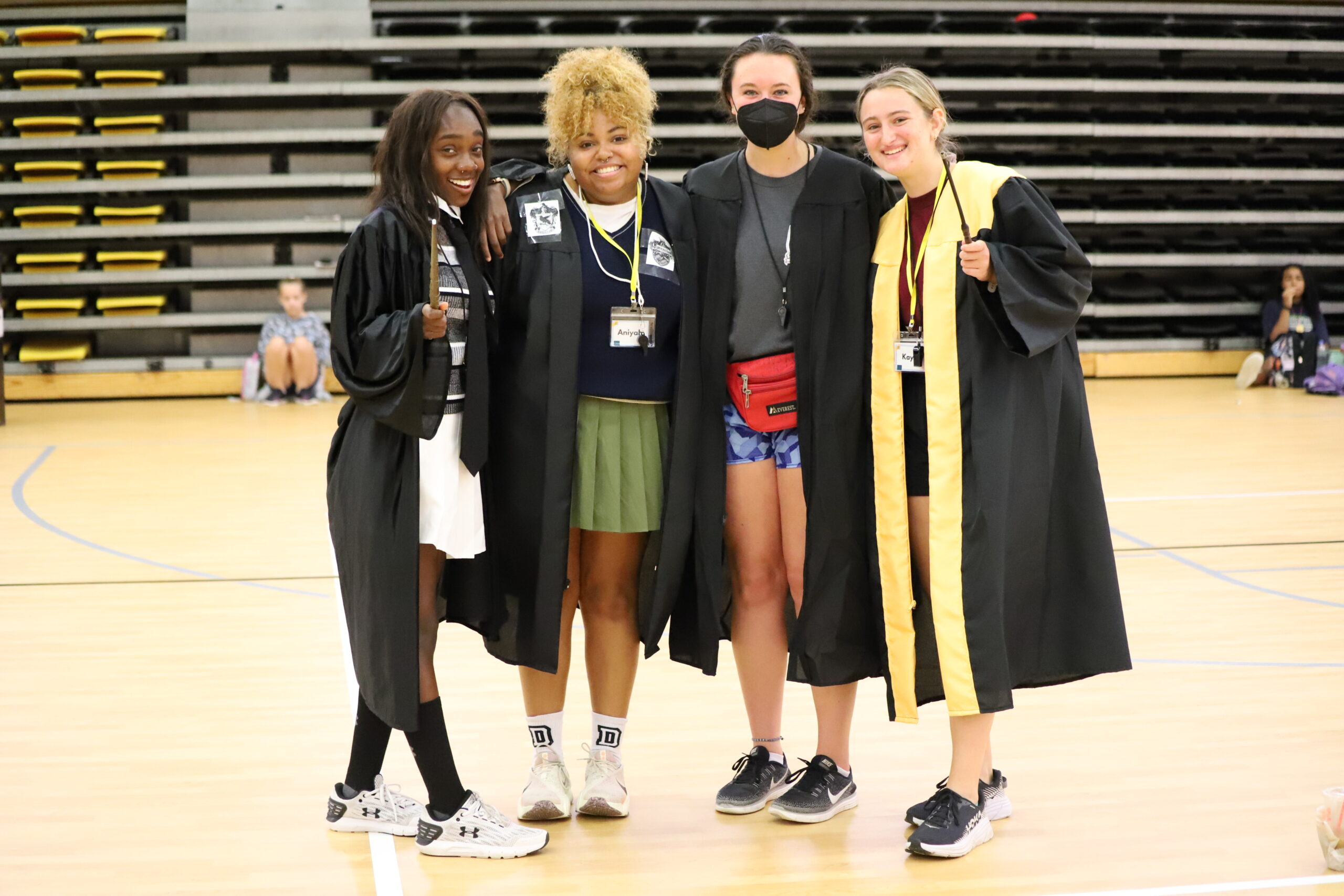 UMBC Summer Day Camp is looking for energetic team members who love to work with children.
Our jobs offer invaluable skill-building, leadership, training, and enrichment opportunities that can't be found anywhere else! Regardless of your college major, camp experiences allow you to learn and develop skills that will enhance your job marketability. The benefits go far beyond a paycheck, too. Business executives often note that experience as a camp counselor translates into excellent management and personnel skills. College credit can sometimes be obtained from working at camp.
Employment opportunities
General Camp Counselors
Lifeguards
Tennis Instructors
Fitness Instructor
Dance Instructor
Yoga Instructor
Arts & Crafts Instructor
Requirements
Must be at least a rising freshman in college and 18 years of age.
For those who are interested in joining our team complete the UMBC Summer Day Camp employment application below.
2023 Camp Counselor Application →
UMBC is an Affirmative Action/Equal Opportunity Employer. Women, minorities, and individuals with disabilities are encouraged to apply for positions.
Junior Counselor Program
Too old to be a camper but too young to be a counselor? Get a head start on developing important job skills during an active week of learning, games, and leadership skills.
For one week, junior counselors will assist counselors in the camp during camp activities and programs. Individuals must complete an application and interview process before being considered for the program. Participants will also be required to attend a junior counselor training program.
Program Details
Cost is $25.00 per week
Limited spaces are available on a weekly basis for this program.
There is a minimum of a two week commitment for all junior counselors.
Contact us at summerdaycamp@umbc.edu or contact Dominic French for more information.