Camp Staff
---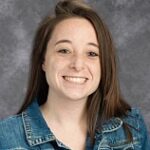 Nicole Goheen
Camp Director 
goheennicole@gmail.com
Nicole is entering her fourth year with the UMBC Summer Day Camp, with this year being her first as Camp Director. She served as Assistant Director in summer 2021, and was a counselor for three years prior. Nicole holds a degree in Elementary Education, and is currently receiving her Master's at Loyola University. During the school year, Nicole works as a third grade teacher. She is so excited to step into this new position at UMBC, and is ready to welcome back all campers for the best summer ever!
---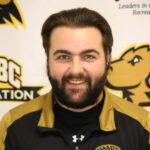 Dominic French
Assistant Director
frenchd1@umbc.edu
Dominic French has extensive experience working with children since arriving at UMBC in 2013. He has spent two summers as a camp counselor in the UMBC Summer Day Camp, has worked as a specialty instructor for UMBC Baseball and Softball camps, and in addition, has coached 6-7 year olds in softball and peewee football. Dominic attended the UMBC Summer Day Camp for over 6 years as a camper, and is currently entering his fourth year as a Camp Administrator, now serving as the Assistant Director. He assists in the day-to-day activities of the camp operations, and manages the Junior Counselor Program.
---
---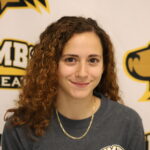 Ash Venable
Ash is returning to camp for her 3rd summer in 2022. She served as a counselor in 2018, and returned in 2021 as Arts & Crafts instructor and photographer. Ash will be taking on the role of Marketing Coordinator & Photographer this summer. She has worked as a youth softball instructor in Baltimore County for the past 8 years for girls ages 6-17 years old. Ash is currently pursuing her degree in Broadcast Media at West Texas A&M University.
---
Kristen Alexander
Summer Day Camp Administrator 
kristen2@umbc.edu
Kristen has been a part of the UMBC Community for over 15 years, having graduated in 2008 and been a staff member ever since. She has spent the last several years as the Asst. Director of Club Sports for UMBC Recreation, and this will be her second summer as a Camp Administrator. Kristen has a plethora of experience working with children. She has been a camp counselor at the YMCA, coached 8- to 13-year-olds in women's lacrosse, coordinated the Midday Madness event for UMBC, and has collaborated with the Salvation Army's Angel Program. We are excited to have her as part of the camp administration team this summer!
---
Gary Wohlstetter
Summer Day Camp Administrator, Senior Associate Athletic Director, Recreation and Physical Education
wohlstet@umbc.edu
Gary has over 35 years of experience administering recreation and physical education programs. His camp experience includes over 30 years as a counselor, group leader, assistant director, director and administrator in New York and Maryland. He has spent 31 years at UMBC and currently has oversite of the recreation, club sports, fitness/wellness, intramural, aquatics and physical education program headquartered in the RAC, a 140,000 square foot facility.