Find answers to frequently asked questions about Summer Day Camp below. If you have specific questions pertaining to cost or payment, please see our
Dates & Rates section
.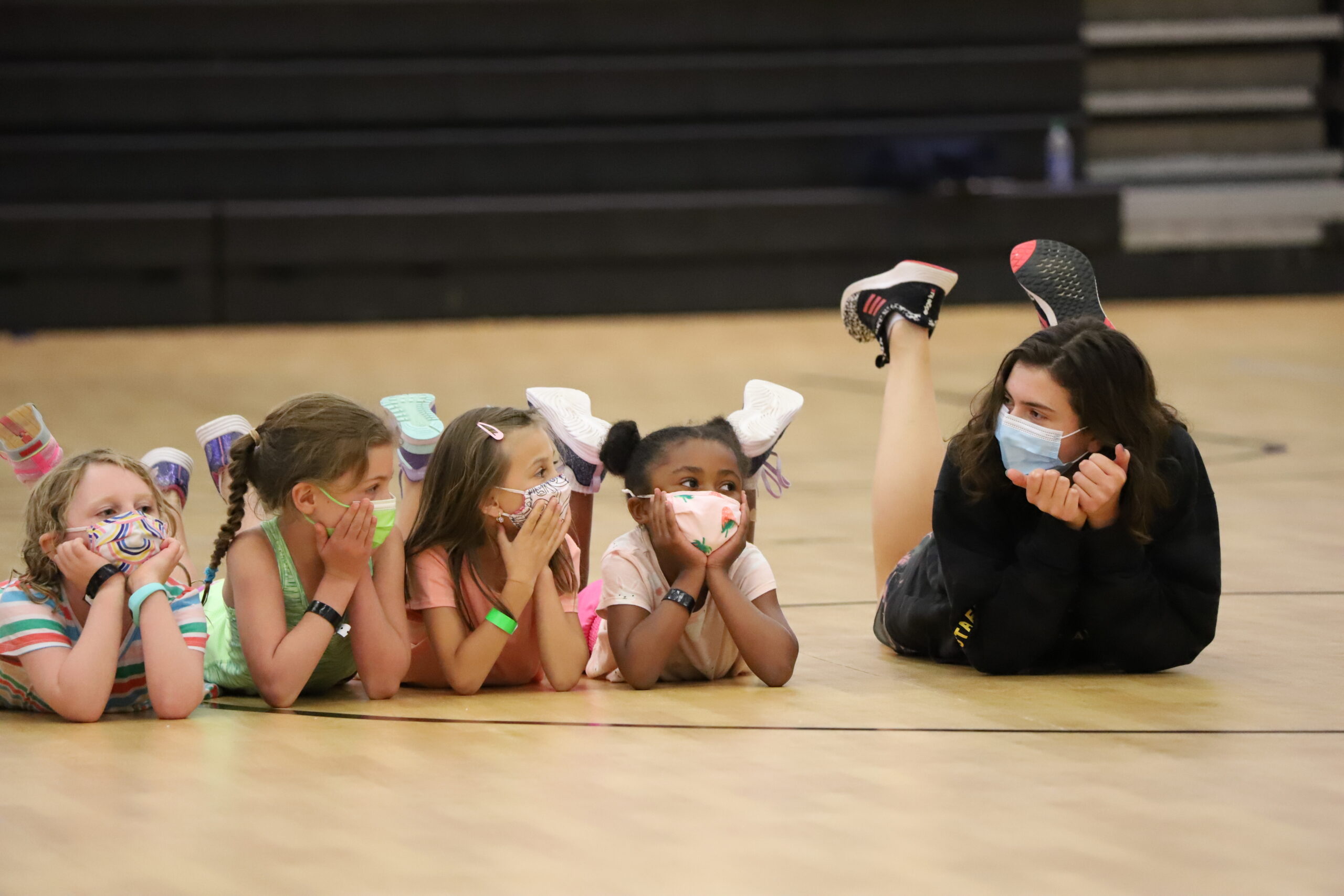 General Requirements
---
How old do campers have to be to attend camp?
Campers must be 6 years old by the time they attend their first day of camp.  Campers must be no more than 13 by their first day of camp.
What will my child need for camp?
Please send your camper with a bagged lunch (refrigerators for use for all lunches), refillable water bottle, sunscreen and swim gear (2 bathing suits, towel, plastic bag for wet suits; goggles are optional). Please mark your child's name on all personal belongings. Also, please remember that open-toed shoes or sandals are not permitted. We recommend sneakers for safety reasons.
What if my child doesn't know anyone?
Many children come to camp without knowing anyone else. Our staff is trained to make all campers feel welcome and introduce them to other campers. Activities and games are built into the schedule at the beginning of each week to facilitate camper interactions. Our goal is for each camper to make new friends.
Will I have an opportunity to meet the Camp staff?
Our next Open House events are scheduled for Monday, June 7 and Thursday, June 10, 2021 at 7pm via Webex

There is no need to RSVP for the Summer Camp Open House. If you cannot attend the above date, please contact the office at summerdaycamp@umbc.edu or 410-455-2638 so we can assist you with questions or concerns.
Tuition & Fees
---
When is payment due for camp?
Due to the high volume of campers on the waiting list, we require that payment is made in full and received by the following three cycle dates:
May 16 (Weeks 1,2,3)  June 6 (Weeks 4,5,6) June 27 (Weeks 7,8,9)
**Signing up beyond these deadlines will require payment in full for the weeks that you are registering for. Camper tuition must be paid prior to child attending a camp session.
What type of payment is accepted?
Accepting: VISA/MASTERCARD/American Express/Check/Cash.
All checks should be made payable to: UMBC
Please write child's name on check.
How do I make a payment?
You can make a full or partial payment for camp by logging into your account here. You can also view the weeks your child is registered for camp.
What is your refund policy?
Due to the high demand for camp we are requiring that all weeks you wish to cancel must be submitted to us via email, summerdaycamp@umbc.edu  by April 30th.
All refund requests are to be made via email to summerdaycamp@umbc.edu.
Hours of Operation
---
What are the dates of the camp?
Camp dates for 2021 are June 21 – August 20 for nine individual, one week sessions. Campers may sign up for one week or more.
What time does camp start and end?
Regular day begins at 8:30 a.m. and ends at 4:45 p.m. Extended day is also available, which begins at 8:00 a.m. and concludes at 5:30 p.m.
Logistics
---
Do you offer Transportation?
We do not provide transportation.
Where do I drop off/pick up my child?
Please review our Pick-up/Drop-off section of this website for detailed drop off and pick up information.
Where do I park when I came to pick up my camper?
Parking is available on the upper level of the Administration Drive Parking Lot adjacent to the Retriever Activities Center. When parking please be sure to place your Summer Day Camp Parking Permit in your front windshield. Parking permits may be picked up during the "Open House", the camp office (RAC 252) or when you drop your camper off in the morning.
What should I do if I need to pick up my child early from camp?
If you need to pick up your child early (i.e., before 4:30 PM), please complete the early pick up form during drop off. You may pick up your child in RAC 252.
What should I do if I drop my child off late to camp?
If you arrive at Camp after 9:00am, check-in your child at our Summer Camp Office in RAC 252. We will take your child to his/her group.
Programs & Facilities
---
Do you offer swimming?
We offer a comprehensive swim program, which is comprised of morning swim instruction and/or a recreational swim period in the afternoon each day.
What type of facilities do you have?
The RAC is a 135,000 square foot complex that houses an arena with seating for 4000+, gymnasium with 3 multipurpose courts, aquatic complex with indoor and outdoor pools, indoor 1/10 of a mile track, fitness studios, spin room, functional fitness room, multiple weight rooms and cardio spaces, e-sports room, and various other offices, classrooms and meeting spaces. There are also outdoor tennis courts located behind the RAC.
Do you provide lunch?
We do not provide lunch. It is recommended that campers bring their lunch in a soft cooler bag or brown paper bag. We have refrigerators to keep food cold. Limited access to microwaves are available to heat up food during lunch period. Additionally, we offer a small snack and beverage each morning for all campers.
Health & Wellness
---
What if my child has food allergies?
At lunch, there is a designated food allergy table. Children with food allergies may still sit with their peers at the table after the staff has checked to ensure that the children's lunches do not contain allergens that will affect your child.
What if my child has to take medication while at camp?
UMBC Summer Day Camp has full-time medical staff on campus, and camp staff members are trained in CPR and First Aid. A completed signed Medication Authorization Form MUST be submitted for each medication BEFORE your child attends their first day of camp. Please speak with Camp Administration on the first day of camp to coordinate the administration of your child's medication.