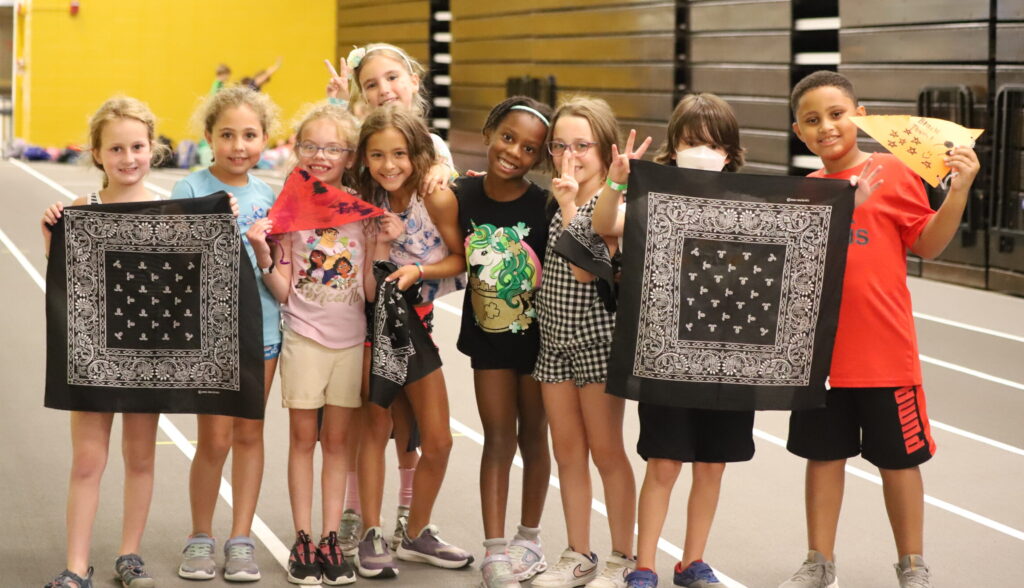 Designed for children ages 6-13, the camp curriculum has been created to offer a wide variety of programs to meet the interests, abilities, and needs of our campers. Camp activities invite participation, are fresh, interactive and lead by a staff that is enthusiastic, energetic, and fun to be around. Each camper's day will be filled with a variety of age-appropriate sports, games, arts and crafts, and camp activities that will keep your camper active and engaged throughout the week.
Our weekly programs may include twice daily swimming (instructional swim in the morning and free swim in the afternoon), arts and crafts, fitness and dance, tennis, reading time, Friday movies, recreational games, and specialty days. Campers are well supervised during all activities as safety is a first priority with every activity taking camper safety and welfare into consideration. All campers are given a camp T-shirt.
The camp is housed in the newly renovated UMBC Retriever Activities Center, which features an indoor and outdoor pool, two air conditioned gyms, several small group activity areas as well as several on-campus locations all air conditioned and outdoor play areas.
Our summer program emphasizes having fun in a positive, well structured, and exciting environment.
The camp is operated by the UMBC Department Athletics and Recreation, licensed by the Maryland State Department of Health and Mental Hygiene, and offers outstanding camp experiences for children within the greater Baltimore region.